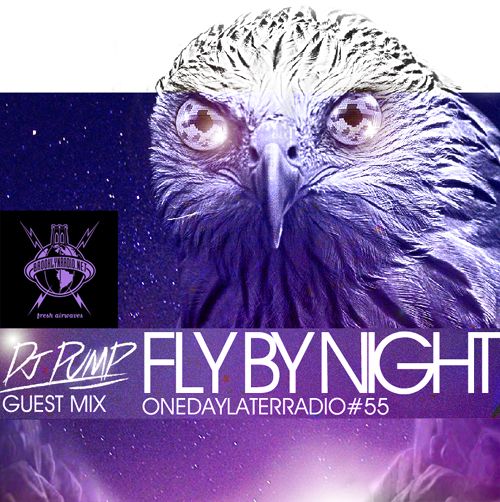 Hey Funksters,
Here's an exclusive mix i made for the homie
U-Tern
on his
One Day Later Radio Show
on BrooklynRadio.net
I had fun putting all these gems together. Everything from Boogie Funk to Freestyle to House and Disco.. and other funky-soulful stuff. I'll let the mix do the talking.
Enjoy.
DJ Pump - Fly By Night Mix (One Day Later #55)
Tracks:
Jaymz Bedford - Just Keep My Boogie
Henderson & Whitfield - Dancin To The Beat
Maxine Singleton - Don't You Love It
Lotti G - What's It Worth (Dub)
David Bendeth - Feel The Real (DJ Pump Edit)
Slang - Knock You Out
Mobley Gang - Groove For You
Cash - Hot Thang
Tom Browne - Thighs High
La Toya Jackson - Bet'cha Gonna Need My Lovin'
Serious - Serious Intention
Hercules & Love Affair - You Belong
Jazzanova - I Can See feat. Ben Westbeach (Holy Ghost Remix)
33HZ - Sentinel of Love (Eli Escobar Remix)
Love & Electrik - Never Wanna Get Over You
Ciara & Justin - Love, Sex and Magic (M-Rock's Detroit Tabla Mix)
Metro Area - Wafer (DJ Pump Space Boogie Re-Edit)
Wham - Enjoy What you Do (B.Cause Rapp-Less Re-Vamp)
AJK - Tangent
The Alan Parsons Project - Be Like You (The Twelves Re-Edit)
The Paradise - In Love With You
Electric Light Orchestra - Evil Woman
Daft Punk - Face to Face
Treasure Fingers - Come True Tonight (Dub Mix)
Pineapples - Come On Closer (Dub)
Lykke Li - Dance Dance Dance (Grandtheft Remix)
Cut Copy - Far Away (Hercules & Love Affair Remix)
Bumblebeez - Rio (Jimmy2sox & U-GO-B Remix)
Britney Spears!!! - If U Seek Amy (U-Tern Remix - Instrumental)
Ahzz - New York's Movin
The Firebolts - Party Hearty Get Down
The Real Thing - Love's Such a Wonderful Thing