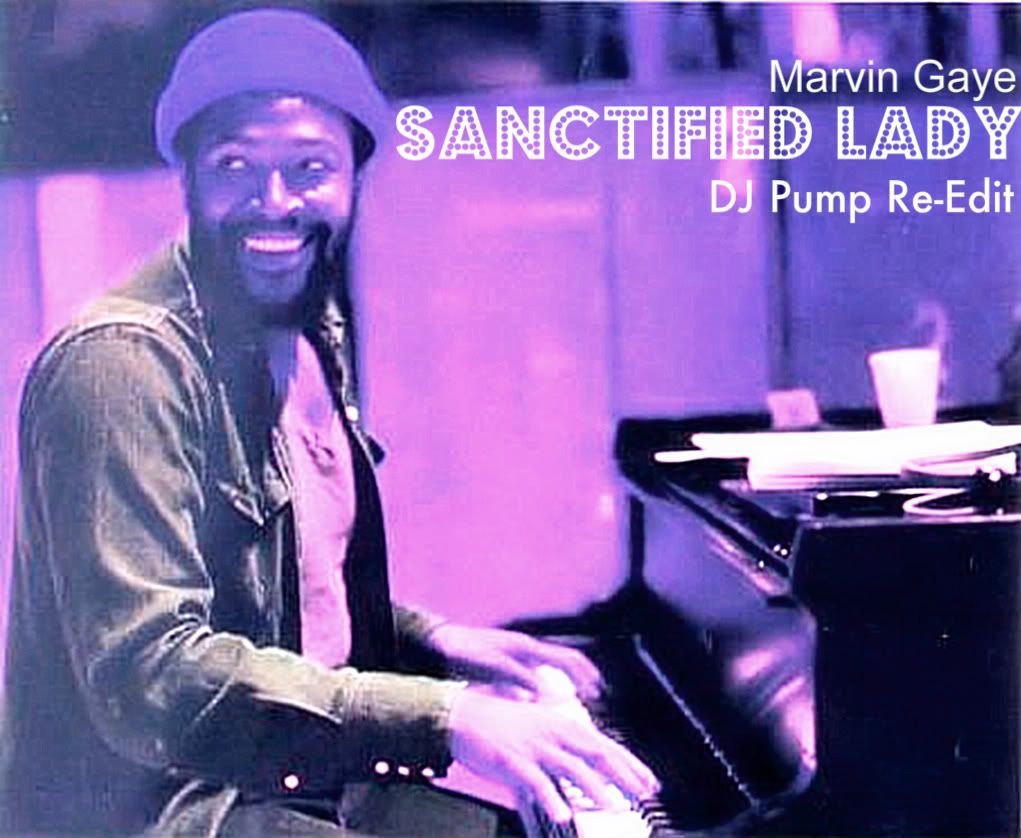 Marvin's Sancitified Lady was originally "Sanctified Pussy" or "Sanctified Bitch" that was featured on Dream of A Lifetime album which was released after his death in 1984. A great tune, I love the synthesized groove, its too damn funky and i like how he mumbles during certain parts. You can actually hear him curse ~ "Some girls F*ck, Some dont care" .. Also if you listen carefully you can still hear the "p" word slips out a few times, but the song insists that he wants no part of a promiscuous woman, but a good church girl who won't give him herpes...amen.
"She said I'm saving mine for Jesus!" .. RIP Marvin.
Enjoy the simple beefed up edit (with tighter 808 drums and an 8 bar intro for all you dj's).
SANCTIFIED LADY {DJ PUMP RE-EDIT} by DJ PUMP