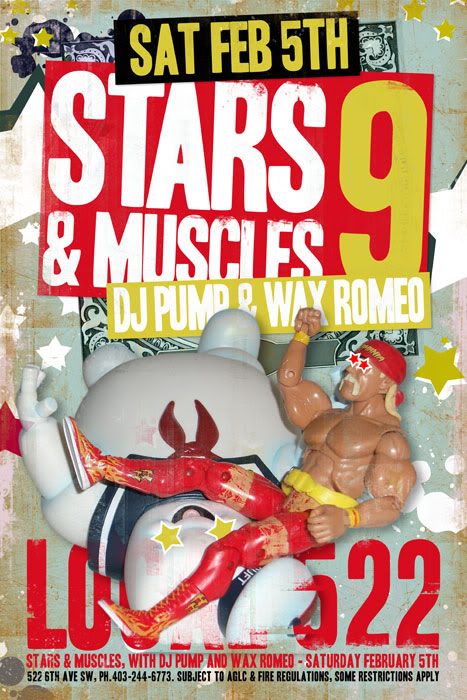 Hello boys & girls. it's that time again! *Stars & Muscles 9* is happening this saturday and of course, we're back with another funky mix, compiled and mixed proper by your hunky hosts. We dedicate this one to all our regulars who love to dance & sweat with us all night long. As y'all know - S&M is about the classics: funk, disco, house, etc. we love playing them in our sets that we made this lil mix with 80's house, to hip-house, acid and all that good schitt.
Peep the tracklist and see if you can name all the tunes. I'm pretty sure some of you music heads will know most of it. Also, i own most of these songs on vinyl so don't even trip. You could actually here the static/cracklin noise on some of the joints..
Anyways, Who cares? It's about the music. enjoy the mix. Break out the lotion & jelly and have a dance party! We'll see you this Saturday.
JJJJack your body!
* STARS & MUSCLES 9 *
* STARS & MUSCLES 9 * by DJ PUMP
• Good God
• Yes
• Uh Uh Ooh Look Out
• Shake That Ass [LePump Edit]
• Let it Roll
• Move Your Body
• Scat Cat
• Jack Your Body
• I Can't Do It Alone
• Closer
• Chicago Chicago
• The Professor Here
• Bring U Up
• A Day In The Life